In need of Staff? For however long you may need them, DoMyquote can look for Labour hire firms that could help you solve your problem
Skilled Group is credited as creating labour hire as a viable business service. Initially, such services provided short-term additional staff for a client's peak periods or other special needs. Since the early '90's however more and more companies have discarded their base employment workforce, or a substantial portion thereof, and utilised labour hire companies to provide their workforce.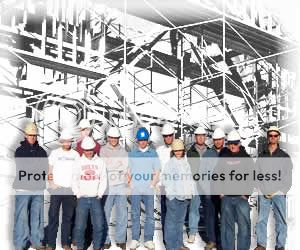 Pay and charge rates
An essential component of any labour hire organisation are the two fundamental concepts of pay and charge rates. The pay rate is the per-hour wage paid to the employees. The charge rate is the fee levied on the client to whom labour is provided. Although this sounds very basic, many factors must be considered when calculating these two items.
The following items have a bearing on the determination of pay rates:
Industrial agreements

Statutory on-costs (at state and national levels)

Worker's compensation levies

Comparable pay rates for employees of the client

The following items have a bearing on the determination of charge rates:

Personal protective equipment (PPE) supplied

Payment terms

Superannuation

Payroll tax

Casual loading

Gross margin

Preferred supplier agreements

Competition
The gross margin is generally calculated as a percentage value of the pay rate. In certain circumstances, it may be calculated as a specific dollar mark-up.
A schedule of rates is typically quoted to the client which includes:
Charge rate for each hour of ordinary time

Charge rate for each hour of overtime (typically time and a half, double time, double time and a half)

Charge rate for applicable allowances which will be paid to the employee in various circumstances (most commonly meal allowance, but also crib allowance, travel allowance, laundry allowance, plus various industry-specific allowances - for example, an additional amount per hour for working with wet/dirty hanging birds in the poultry sector.)
The charge rates for physical hours of time (ordinary plus overtime) are typically quoted for the position at discrete classification increments, for example, level 1, level 2, etc.
Looking for a Labour Hire Solution? Why use Do My Quote:
Independent. We are not affiliated with any Labour Hire firms.
Pre-qualified Network. We've prescreened the best and most qualified Labour hire Solutions providers in Australia.
Save Time. Your business needs are matched with the most qualified Labour hire Solutions providers saving you valuable time.
No Obligation. There is no obligation to sign up with any of the Labour hire firms that will contact you.
Save Money. Our service is free to use.
DoMyQuote will find Labour hire firms in Sydney Melbourne Adelaide Brisbane Canberra Darwin Hobart or Perth with professional advice on how to maximise benefits and present a Return on Investment. Quotes are also available in all regional areas of NSW, Victoria, Queensland, South Australia, Western Australia, Tasmania, ACT and Northern Territory - Vic, WA, SA, Tas, NT Qld